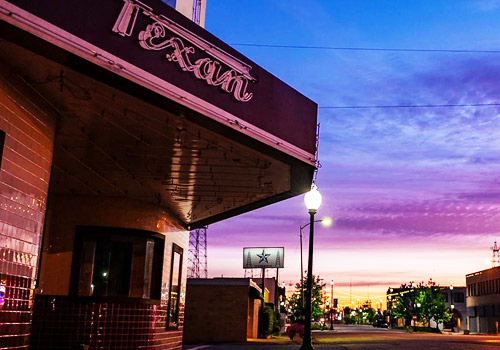 Texan Theater and Old Post Office
Join us in Kilgore Nov. 9, 2023
Make your film in Kilgore, Texas!
Welcome to REEL, where we celebrate the rich tapestry of Kilgore, Texas, through the power of film and the preservation of our cultural heritage. We are passionate about three pillars: Historic Preservation & Cultural Heritage, Education & Enrichment, and Economic Catalyst. Through our programs and initiatives, we strive to make a lasting impact on our community.
Check out our lineup and think about what films you want to see Nov. 9-11.
To cultivate a local film and entertainment industry by hosting national and international filmmakers in Kilgore while strategically investing in historic East Texas assets.