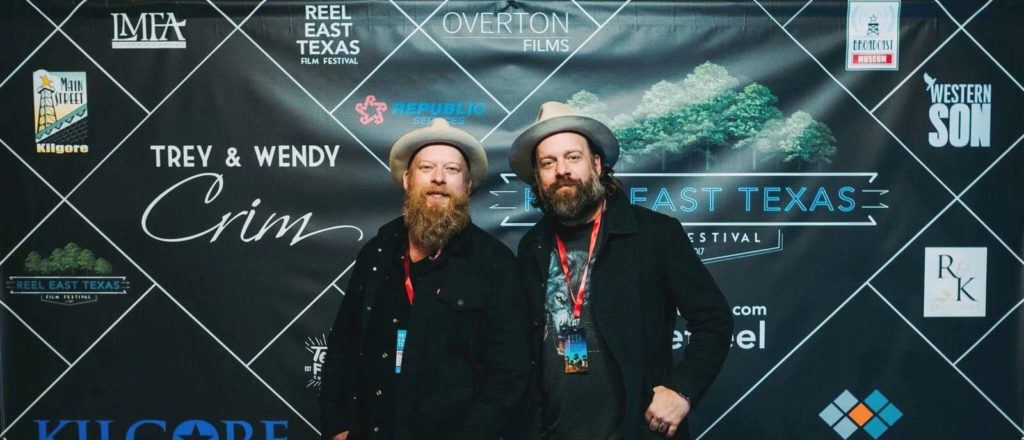 To cultivate a local film and entertainment industry by hosting national and international filmmakers in Kilgore while strategically investing in historic East Texas assets.
The vision of Reel East Texas is to be a catalyst for growth of an independent film industry by building on our community's wildcatter heritage. Through outreach that fuels arts and education, REEL will inspire an audience and create a culture for independent film while entertaining, enriching and elevating East Texans.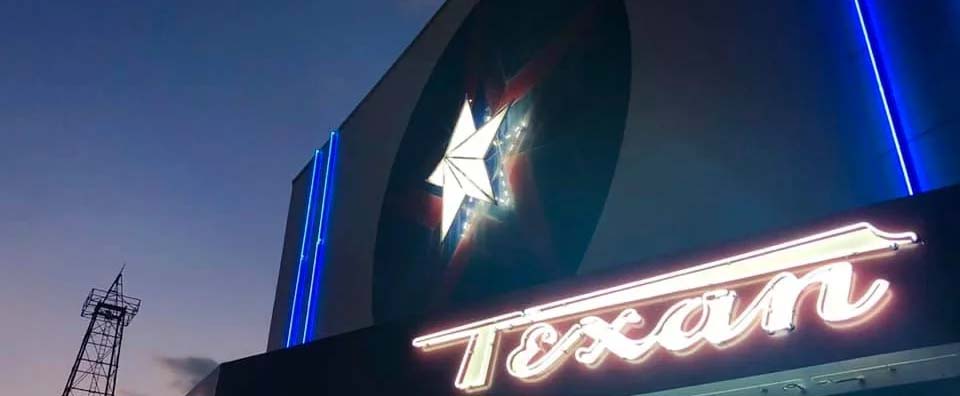 At REEL, our mission is to revitalize Kilgore's cultural heritage, provide educational opportunities, and serve as an economic catalyst for the region. Our story began with a shared love for film and a deep commitment to preserving the historic Texan Theater. Since then, we have expanded our programs to include a vibrant film festival, a student film showcase, and a summer intensive for high school students.
Film Festival
Our annual film festival brings together filmmakers and film enthusiasts to celebrate independent cinema. With a diverse selection of thought-provoking films, engaging panels, and networking opportunities, the festival has become a premier event in the region.
Experience the magic of REEL East Texas Film Festival by purchasing your tickets today! We offer a variety of ticket options to suit your preferences. Choose from our VIP Pass for the ultimate festival experience, granting you access to all screenings, exclusive events, and priority seating. If you're looking to attend the festival for a specific day, our Single Day Pass is perfect for you, providing access to all screenings and events on your chosen day. For those interested in attending a specific film, our Single Show Tickets are available, allowing you to select and enjoy individual screenings. 
Don't miss out on this incredible cinematic celebration – secure your tickets now and join us for an unforgettable experience. Visit our website to purchase your preferred ticket option and immerse yourself in the world of independent filmmaking at REEL East Texas Film Festival.
Support the future of filmmaking by contributing an extra dollar when purchasing your tickets for the REEL East Texas Film Festival. Your generous contribution will directly benefit the Summer Intensive program, empowering aspiring young filmmakers with the necessary resources and opportunities to develop their skills and ignite their passion for the art of filmmaking. Together, we can make a lasting impact on the next generation of storytellers. 
Student Film Showcase
We believe in nurturing the next generation of filmmakers. Our student film showcase provides a platform for young talents to showcase their work, receive mentorship, and gain valuable industry exposure.
Ticket purchases to the showcase not only grant you access to an exciting lineup of student films but also play a crucial role in providing invaluable educational opportunities. The funds raised contribute to the development of the Summer Film Intensive, where students receive expert guidance, hands-on experience, and mentorship from industry professionals. It is through this program that we ignite their passion, sharpen their skills, and empower them to pursue their dreams in the world of filmmaking.


Submitting Your Film: Showcasing Your Talent at REEL East Texas
At REEL East Texas, we are thrilled to provide a platform for young and aspiring filmmakers to showcase their talent and share their unique stories. If you're a student filmmaker ready to captivate audiences with your creative vision, here's how you can submit your film to be considered for our Student Film Showcase:
Review guidelines: Start by reading through  our website, where you'll find all the necessary information and guidelines for film submissions. Familiarize yourself with the submission requirements, eligibility criteria, and important deadlines.
Prepare your film: Ensure your film meets the specified format and duration requirements. Make sure it is in the appropriate file format, such as MP4 or MOV, and meets any resolution or aspect ratio guidelines.
Complete the submission form: Fill out the online submission form provided on our website. Provide accurate and detailed information about your film, including its title, genre, running time, and a brief synopsis.
Upload your film: Use the designated file upload feature on the submission form to securely upload your film. Make sure you follow any size limitations or technical specifications mentioned to ensure a smooth submission process.
Include additional materials: Some submissions may require additional materials, such as a director's statement, production stills, or a filmmaker's bio. Be sure to include any requested materials to provide a comprehensive understanding of your film and its creative process.
Pay the submission fee: In some cases, there may be a nominal submission fee to cover administrative costs. Follow the instructions provided on the submission form to make the payment securely.
Submit your entry: Double-check that all the required information and materials are included and accurately submitted. Once you're confident in your submission, click the submit button to officially enter your film for consideration.
Await the selection process: After the submission deadline, our dedicated team of reviewers will carefully evaluate all the entries. If your film is selected for the Student Film Showcase, you will be notified via email or through our official communication channels.
At REEL East Texas, we are committed to providing a supportive platform for emerging student filmmakers. We encourage you to seize this opportunity to share your creativity, passion, and unique perspective with a wide audience. Submit your film today and take the first step towards showcasing your talent at our esteemed Student Film Showcase. We can't wait to see your story come to life on the big screen!
Summer Intensive
Our summer intensive program offers high school students a unique opportunity to explore the world of filmmaking. Through hands-on workshops, collaboration with industry professionals, and the production of their own short films, students develop essential skills and ignite their passion for the art of filmmaking.


Ignite Your Filmmaking Journey – Apply Today!
Who: The REEL East Texas Summer Intensive is designed for high school students who have a passion for filmmaking and storytelling. It is open to students from all backgrounds and skill levels, providing a supportive and inclusive learning environment.
What: The Summer Intensive is an immersive program that offers hands-on training and mentorship in various aspects of filmmaking. Participants will have the opportunity to develop their storytelling skills, learn about different film techniques, gain practical experience in camera work, editing, scriptwriting, and more.
Where: The Summer Intensive takes place in the vibrant city of Kilgore, Texas, nestled in the heart of East Texas. Participants will have access to state-of-the-art facilities and equipment, providing a professional and creative setting for their filmmaking journey.
When: The Summer Intensive is typically held during the summer months, spanning a duration of several weeks. The exact dates and schedule will be announced on the REEL East Texas website and through official communication channels.
How: To participate in the Summer Intensive, interested students can visit the REEL East Texas website to access the application process and detailed information. The application typically requires submission of personal details, a statement of interest, and any previous filmmaking experience. A selection committee will review the applications and notify accepted students of their enrollment in the program.
The REEL East Texas Summer Intensive offers a unique opportunity for high school students to expand their filmmaking skills, gain valuable industry insights, and connect with like-minded individuals who share a passion for storytelling. Whether you're a budding filmmaker or looking to explore the world of film for the first time, the Summer Intensive provides a supportive and enriching environment to nurture your creativity and ignite your passion for the cinematic arts.
Through the Ghost
In Summer 2023, REEL East Texas produced its first short film during the latter half of our late-July Summer Intensive. Our 'learning set' included a wide range of film industry professionals mentoring our high schoolers with a complete cast and crew for "Through the Ghost" descending on Kilgore from across East Texas, throughout the state, and beyond. 
Historic Preservation
The Texan Theater holds a cherished place in our town's heritage. Built in 1931, it bears witness to the golden age of cinema, with autographs of renowned western movie stars etched in the sidewalks outside. 
Despite surviving two fires during the oil boom, The Texan was rebuilt in 1938. However, its glory days as a movie theater ended in 1971. After a brief stint as a catfish restaurant, it sat dormant until 2017 when REEL East Texas Film Festival revived its purpose as a vibrant event center for Kilgore's community.
We aim to restore and enhance The Texan's physical infrastructure to create a modern and welcoming space for diverse community events and position Kilgore as an attractive filming location. The revitalization of The Texan will encourage filmmakers to produce their projects in our town and foster collaboration with international filmmakers through on-location projects and workshops.
As one of the oldest structures still standing in Kilgore, The Texan holds great historical and architectural significance for our region. Its revitalization will contribute to the preservation of our heritage and serve as a focal point for ongoing downtown revitalization efforts that will inspire future generations.
We are growing our festival, hosted by filmmakers for filmmakers. We love great films and bringing together audiences, filmmakers and film industry representatives in celebration of artistic and independent spirit.
We are incentivizing filmmakers to produce projects in Kilgore and East Texas, making use of the Film Friendly City designation by the Texas Film Commission, and recruiting from a workforce that's a quarter-million strong.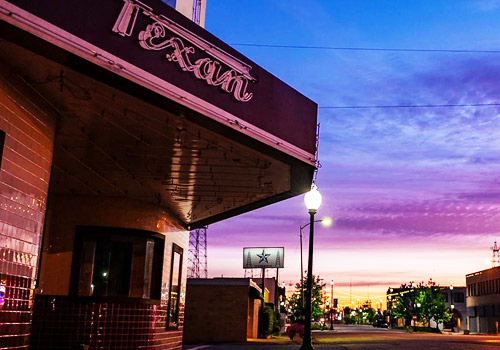 We are generating an energetic and vibrant downtown by procuring and investing in Kilgore properties, creating viable spaces for small businesses to rent/lease and for both residents and
visitors to enjoy.