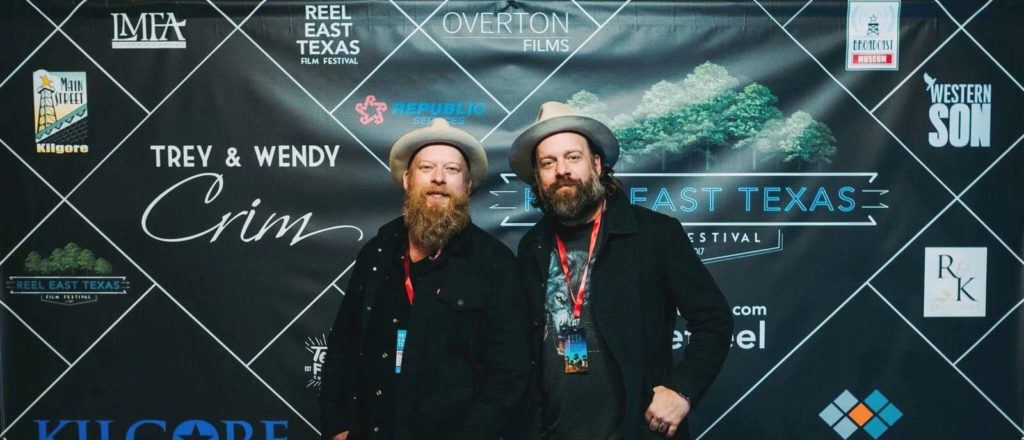 To cultivate a local film and entertainment industry by hosting national and international filmmakers in Kilgore while strategically investing in historic East Texas assets.
The vision of Reel East Texas is to be a catalyst for growth of an independent film industry by building on our community's wildcatter heritage. Through outreach that fuels arts and education, REEL will inspire an audience and create a culture for independent film while entertaining, enriching and elevating East Texans.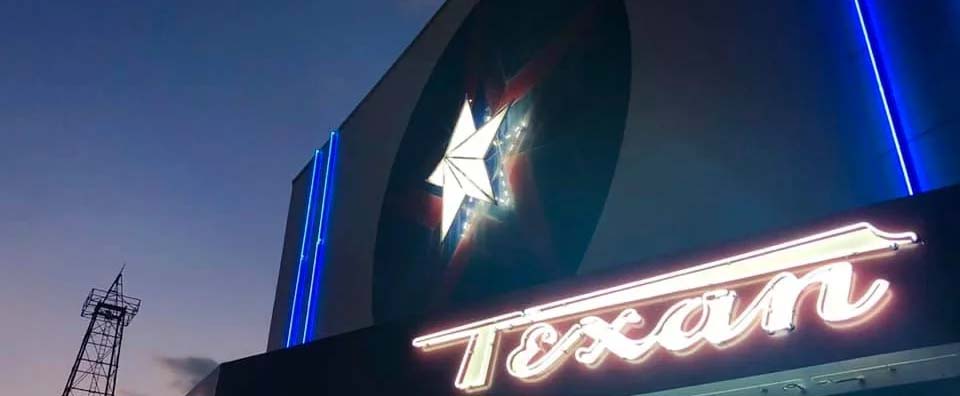 At REEL, our mission is to revitalize Kilgore's cultural heritage, provide educational opportunities, and serve as an economic catalyst for the region. Our story began with a shared love for film and a deep commitment to preserving the historic Texan Theater. Since then, we have expanded our programs to include a vibrant film festival, a student film showcase, and a summer intensive for high school students.
Mission & Vision
At REEL East Texas, our mission is to preserve the rich cultural heritage of East Texas while inspiring and nurturing the next generation of storytellers. Our vision is to create an inclusive and vibrant community that celebrates the power of film and its ability to bridge the past, present, and future. Through our three pillars of Historic Preservation & Cultural Heritage, Education & Enrichment, and Economic Catalyst, we strive to make a lasting impact on our region.
Historic Revitalization & Cultural Heritage
We are committed to preserving the architectural treasures and cultural landmarks that define East Texas. Our ongoing efforts to restore and revitalize historic sites, such as the iconic Texan Theater and Old Post Office, ensure that these significant landmarks continue to serve as pillars of our community. By honoring our region's rich history and cultural heritage, we create spaces that inspire creativity, foster a sense of identity, and connect generations.
Education & Enrichment
We believe in the transformative power of education and the arts. Through our diverse range of programs, including the film festival, summer intensive, and student film showcase, we provide aspiring filmmakers and young talents with invaluable opportunities to learn, grow, and express themselves. By offering scholarships, mentorship, and hands-on experiences, we empower individuals to explore their creative potential and pursue their passion for storytelling.
Economic Catalyst
We understand the vital role that the arts and culture play in driving economic growth. By hosting the REEL East Texas Film Festival and supporting local filmmakers, we contribute to the development of a thriving creative industry in our region. Our festival attracts visitors from near and far, bolstering tourism, stimulating local businesses, and showcasing the unique charm of East Texas. Through our commitment to nurturing emerging talents and cultivating a vibrant arts community, we aim to create sustainable economic opportunities for our region.
Together, these three pillars form the foundation of REEL East Texas. We invite you to join us in our mission to preserve our cultural heritage, inspire through education, and drive economic growth. Through partnerships, sponsorships, and community support, we can ensure that East Texas remains a place where creativity thrives, stories are shared, and the spirit of our community continues to flourish.
By participating in our programs, supporting our events, and championing the power of film and the arts, you become an integral part of the REEL East Texas family. Together, let's celebrate our shared history, inspire future generations, and create a legacy that transcends time. 
Board of Directors
At REEL East Texas, our distinguished Board of Directors plays a vital role in shaping our organization's success. Comprising industry professionals, community leaders, and passionate advocates of the arts, our Board brings invaluable expertise, vision, and commitment to our mission of celebrating independent filmmaking, preserving cultural heritage, and fostering community enrichment in East Texas. With diverse backgrounds and a shared passion for the arts, our Board members guide and support REEL's initiatives, forging partnerships, and driving us forward to create a vibrant film community and make a lasting impact on our region.
Executive Director
Chip Hale is the visionary and dedicated Executive Director of REEL East Texas, bringing his passion for filmmaking, cultural preservation, and community enrichment to the organization. With a wealth of experience in the film industry and a deep appreciation for the arts, Chip is committed to fostering an environment that celebrates independent filmmakers, promotes historic preservation, and cultivates educational opportunities in East Texas.
Chip's journey in the world of film began with his early fascination for storytelling and visual arts. Graduating with a degree in Film Studies from a renowned institution, he went on to work on various film projects, honing his skills in different aspects of production and gaining valuable insights into the industry. His expertise spans from creative development to production management, giving him a comprehensive understanding of the filmmaking process.
Driven by a desire to make a positive impact through the power of film, Chip became actively involved in film festivals and cultural organizations. His experience in event planning, programming, and community engagement led him to assume leadership roles in prominent film festivals, where he successfully curated diverse and impactful film programs. Through his work, he has facilitated connections between filmmakers, industry professionals, and audiences, fostering a vibrant and inclusive film community.
As the Executive Director of REEL, Chip brings his dynamic leadership and strategic vision to shape the organization's direction. He is a staunch advocate for the three pillars of REEL: historic preservation and cultural heritage, education and enrichment, and economic catalyst. Chip strives to create an environment that empowers independent filmmakers, nurtures local talent, and showcases the unique cultural heritage of East Texas.
With his unwavering dedication, industry expertise, and commitment to community development, Chip Hale spearheads REEL's mission to celebrate the art of filmmaking, revitalize historic landmarks, and contribute to the social and economic growth of East Texas. His passion and innovative approach inspire both filmmakers and audiences alike, making REEL a significant cultural force in the region.
We are growing our festival, hosted by filmmakers for filmmakers. We love great films and bringing together audiences, filmmakers and film industry representatives in celebration of artistic and independent spirit.
We are incentivizing filmmakers to produce projects in Kilgore and East Texas, making use of the Film Friendly City designation by the Texas Film Commission, and recruiting from a workforce that's a quarter-million strong.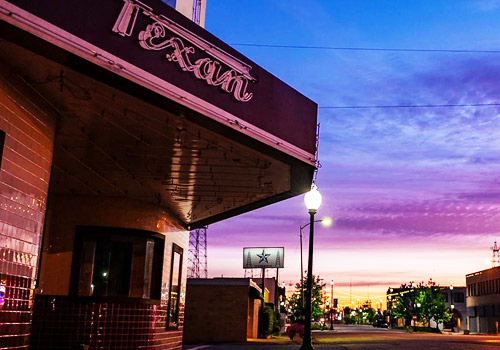 We are generating an energetic and vibrant downtown by procuring and investing in Kilgore properties, creating viable spaces for small businesses to rent/lease and for both residents and
visitors to enjoy.