In Summer 2023, REEL East Texas produced its first short film during the latter half of our late-July Summer Intensive. Our 'learning set' included a wide range of film industry professionals mentoring our high schoolers with a complete cast and crew for "Through the Ghost" descending on Kilgore from across East Texas, throughout the state, and beyond. 
We are growing our festival, hosted by filmmakers for filmmakers. We love great films and bringing together audiences, filmmakers and film industry representatives in celebration of artistic and independent spirit.
We are incentivizing filmmakers to produce projects in Kilgore and East Texas, making use of the Film Friendly City designation by the Texas Film Commission, and recruiting from a workforce that's a quarter-million strong.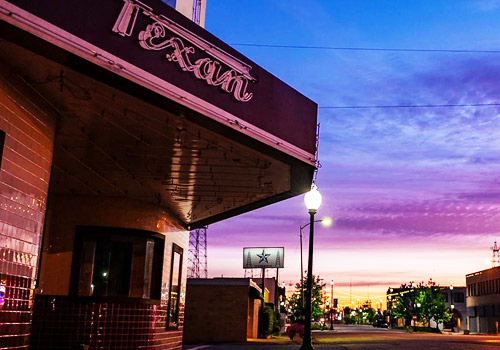 We are generating an energetic and vibrant downtown by procuring and investing in Kilgore properties, creating viable spaces for small businesses to rent/lease and for both residents and
visitors to enjoy.